THE SARAH ROSE TAYLOR STORY
"….and a little child shall lead them" Isaiah 11:6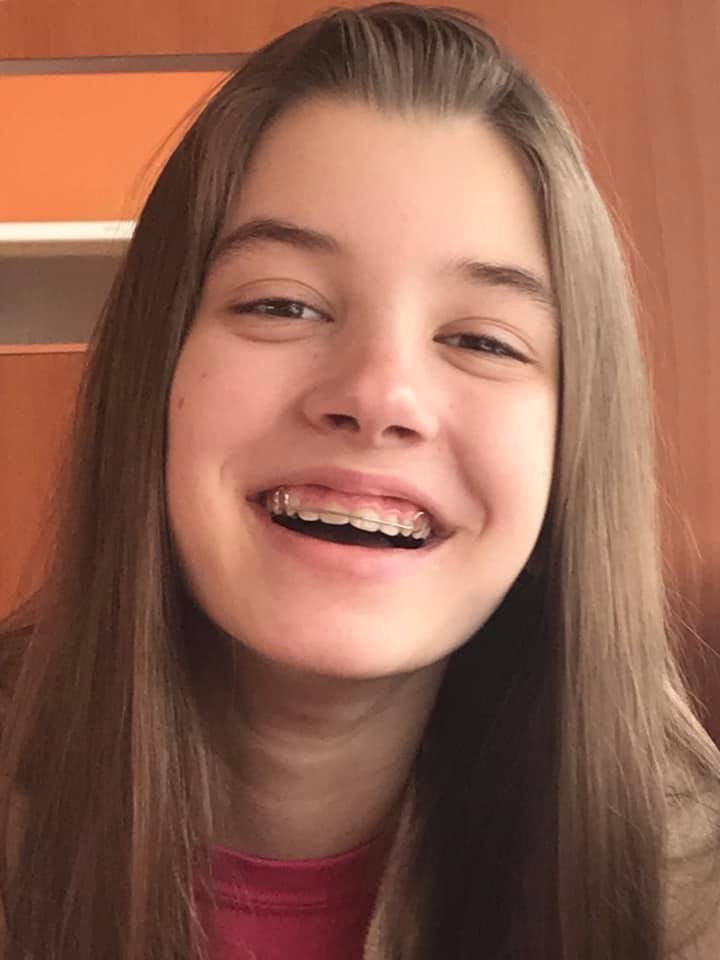 On August 20, 2020, I received an email from a friend.  The email contained a prayer request and included a video of a beautiful 15-year-old young lady, Sarah Taylor, who was battling a severe bout of cancer.
In the video I could visibly see the impact of Sarah's battle, and effects of her radiation treatments – loss of hair, pale skin, dark eyes.  But something amazing was taking place in the video: Sarah was singing and praising the Lord.  That's right, even while in the very depth and throes of a difficult fight with an insidious adversary; even in the midst of pain and suffering through the effects of the disease and its treatments; even at the pinnacle of starting her life, but facing an uncertain future – 15-year old Sarah was singing "Surrounded" by Michael W. Smith as she repeated the chorus "This is how I fight my battles", over and over (see Sarah's video below).  It was amazing, it was inspiring, it was convicting….what was my excuse for not praising Him?
I was immediately drawn to this remarkable young lady, and I eventually was able to connect with Sarah's parents – Kim and Chad – whom I soon discovered were equally remarkable.  Over the next 2 weeks Unto Him Ministries was able to do a few things to try to uplift Sarah and support Kim and Chad as they all navigated through this difficult storm.  Then, on the evening of Saturday, September 5th, after receiving a few text messages from Kim with updates on Sarah's rapidly declining condition, I received the text from Kim that I was hoping would never come.  "She just passed."  Needless to say, I was devastated!  I still am.
I never got to meet Sarah face-to-face in this life (though I look forward to meeting her in the life to come).  Yet, Sarah changed my life forever.  According to her parents and others, Sarah never stopped smiling and never stopped praising the Lord, often through songs of praise and worship, throughout her entire journey with cancer, even until the very end.  Therefore, Sarah taught me how to smile through my trials, she taught me how to laugh in the face of my uncertainty.
But most importantly, 15-year-old Sarah Taylor taught me how to use praise as my primary weapon to do battle with my fears, to engage in warfare against my pain, and to fight back my doubts.  Because of Sarah's profound influence on me, this is now how I fight my battles.  How do you fight yours?
Sarah Taylor didn't lose her battle on the evening of September 5th.  In fact, not only did Sarah win her battle that night by receiving her well deserve crown of glory for a race just started yet extremely well ran, Sarah showed others how to successfully run their race as well.  Count me among them!
In honor of Sarah, Unto Him Ministries has renamed our emergency food delivery program:
Sarah Rose Taylor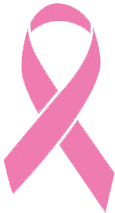 Food/Supply Relief Program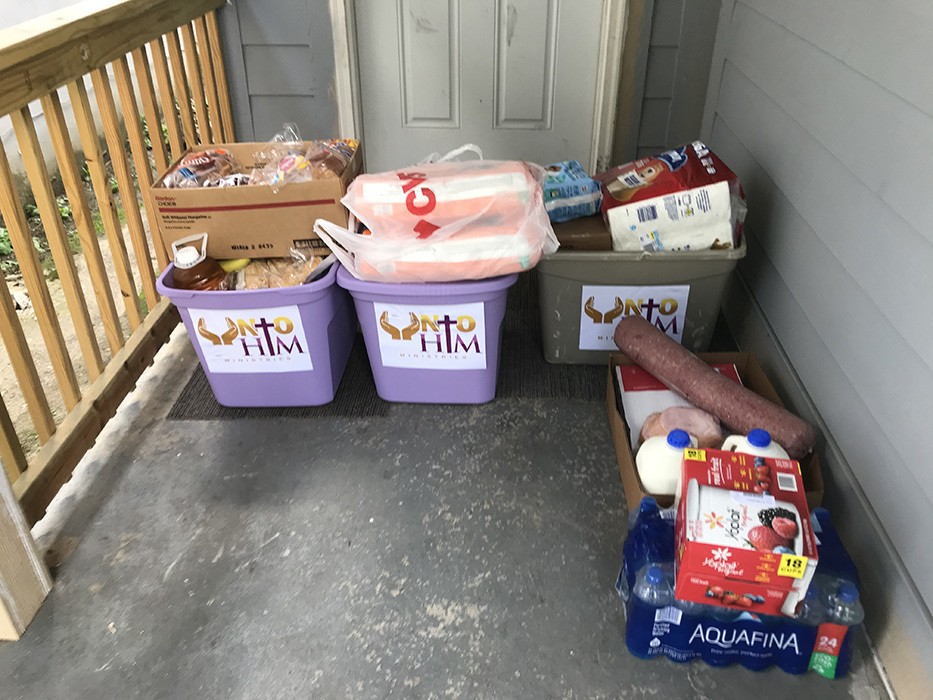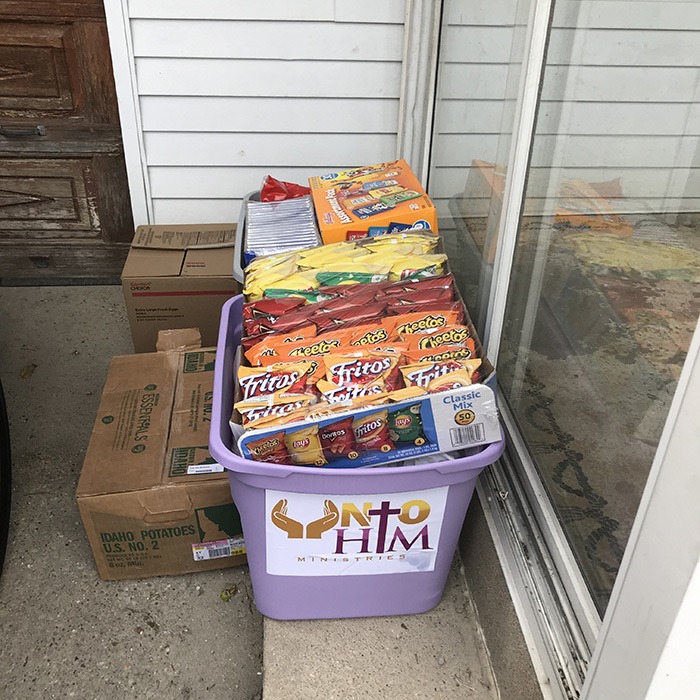 From this day forward, Unto Him Ministries will fight our battles against shortages of food, clothing, and needed supplies for families in need in our community with Godly praise, fearless courage, and divine anticipation, thanks to the influence and example of Sarah Rose Taylor.
Thank you, Sarah, I will never forget you!
David A. Sherron

"Let the elders who rule well be considered worthy of double honor, especially those who labor in preaching and teaching."
1 Timothy 5:17
In May 2020 a local pastor was hospitalized with an ailment of unknown origin. In July, she returned home to begin her convalescence. From July 11th – July 15th, Unto Him Ministries placed ten yard signs in the pastor's front yard of her home (adding 2 new signs each day for 5 straight days) to serve as strength, unity, and encouragement, as Pastor Natalie Obie began her journey to complete recovery.
Please keep Pastor Obie and Trinity CME church in your prayers!
"Therefore encourage one another and build one another up, just as you are doing."
1 Thessalonians 5:11
Unto Him Ministries, Inc. is partnering with the marketing department of Community Health Network to design and produce 134 window clings for windows throughout each of the CHN hospitals.  These window clings are designed to relay positive, uplifting, and encouraging messages to healthcare professionals throughout the CHN network of hospitals, as they continue to serve our community in such dedicated and sacrificial ways.  As you can see, many of these powerful messages were created and designed by youth within our community.
Our ministry believes strongly in honoring those in our community who tirelessly work to keep us safe, especially during these difficult and unprecedented times.  We hope that these window clings will serve as a constant reminder to all of the healthcare workers of CHN that we recognize and appreciate their heroic bravery and courage; we are pulling for them and praying for their endurance and safety; and we are extremely grateful for their daily service to us, as well as their perpetual sacrifice on our behalf!
"Let each of you look not only to his own interest, but also to the interest of others."
Philippians 2:4
Unto Him Ministries is currently serving hundreds of people who are in need of groceries due to financial constraints; and also seniors and those with underlying health issues that need to stay in during the current coronavirus pandemic.  We have partnered with various organizations to identify those in need of our help.  Our partners include:
Lawrence Township Schools
Brook Park Elementary School
Emmanuel Missionary Baptist Church
Trinity CME Church
Stop The Violence, Inc.
Nora Commons on The Monon Senior Living Facility
Fishers Meijer
Wheeler Mission
If you know of someone in need of our services, please contact us (317) 341-2362, or email us at dsherron2@gmail.com.  Also, if you are interested in donating to this cause, please click on the link below and follow the simple instructions:
Unto Him currently has scores of volunteers, spread across all areas of central Indiana.  The demographic make-up of our volunteers transcend gender, race, denomination, church affiliation, and social-economic profile.
The one primary commonality of the individuals who generally volunteer to serve with us is that we all share a love for Christ - and a passion for serving those of his people who are poor, homeless, hungry & thirsty, sick, depressed, incarcerated (or recently released from jail or prison), lonely, or forgotten.
If you share our love for the Lord, and if you have a heart for serving those in need in central Indiana, we would love to have you join the Unto Him volunteer team of humble servants.
To find out more information about volunteering to serve with Unto Him, or to sign up as a volunteer, please click on this link: http://www.signupgenius.com/go/4090845A5AF2BA1FB6-iaminterested